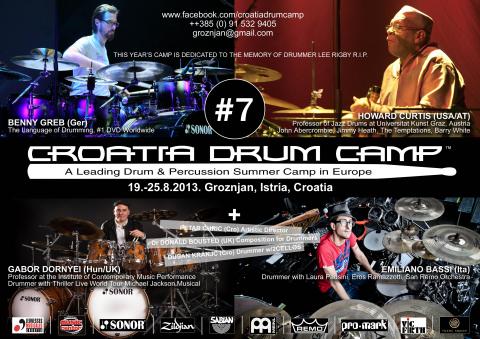 I do not get to teach very often. As you know my main concern is touring. However I decided to take part in a drum clinic dedicated to a slain British soldier who was a victim of a brutal attack in south-east London.
I will talk about life as a touring musician and professional experiences. Other workshops will be held by Benny Greb, my old friend and jazz mentor Howard Curtis, and many other world's greatest drummers.
It is a special occasion for me because I remember being there as a young kid 7 years ago making an oath I will come back and teach some day.
It is a voluntary contribution to drum community that I am a part of and I hope everybody can profit from it.
I am sure that the budget that goes out to the family of the slain soldier will not be able to make things right but at least we can make a statement and let it be a very loud message of peace: "Drums against violence!"
About Croatia Drum Camp in Modern Drummer (with a few artist changes in mind):
http://www.moderndrummer.com/site/2013/05/croatia-drum-camp-dedicated-to...
R.I.P. Lee Rigby