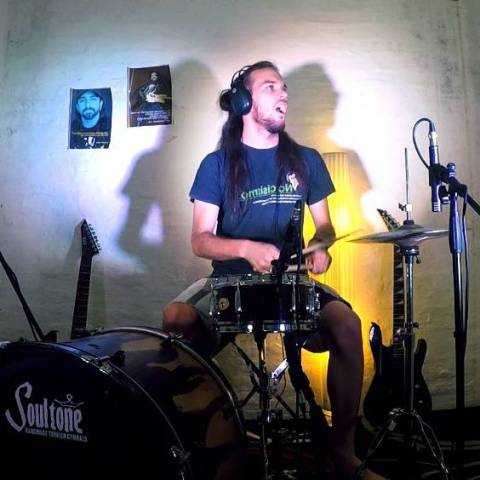 This song was written and performed on voice and acoustic guitar by Camilo "Milo" Lagomarsino, performed by his band "Los Distintos", featuring
Gino Maiuri on lead guitar, Gonzalo Bango on bass and Soultone Cymbals artist Diego Caetano.
The drums were recorded as a multi improvisation, splitting the drumkit into 3 sets
and then recording each cymbal individually, inspired in Rnl Project videos.
Cymbals used in this song:
14' Extreme hihat
19' FXO 6B3
21' Custom Brilliant ride
17' Extreme crash
8' Custom Brilliant splash
Enjoy and Subscribe!